Retirement mortgages have been in decline over past few years as high street lenders have reigned in their mortgage lending criteria. This has led to a targeted approach in particular to the interest only mortgage. For those people in or near retirement, lenders are requiring repayment of these interest only mortgages and has therefore led to a demand for alternative mortgages in retirement.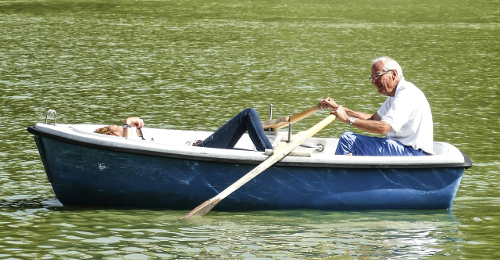 Some of these lenders were once happy to keep renewing the term for a further 5-10 years without hesitation. However, following the credit crunch this system of almost auto-renewal was withdrawn. Hence, where mortgagors were simply expecting their interest only term to continue instead they received a letter from their lender demanding repayment!
The age group which has been struggling to get a pensioner mortgage is the over 65's. Most high street lenders have decided their maximum age at expiry of the mortgage term should no longer than 70-75, which therefore will exclude many London pensioners looking to borrow into retirement. This is the reason why we are asked on many occasions 'can a pensioner get a mortgage'?
So, is there a mortgage for pensioners?
With the introduction of the Mortgage Market Review (MMR) in April 2014, this compounded the issue with regards to lender criteria. As the onus is now on lenders to prove affordability, we have seen a reduction in lenders accepting mortgages into retirement. Consequently, London Equity Release has seen the number of retirement mortgage enquiries escalate as over 55 year old's struggle to find alternative funding.
This has led to the equity release market becoming a safety net for many of those in need of pensioner mortgages. This is because equity release schemes commence at age 55 and have now adapted to provide access to products such as the interest only retirement mortgage as well as the interest roll-up retirement mortgage. Therefore, there is salvation for those with loan-to-values of 50% or below, as there maybe alternative equity release schemes which can assist Londoners.
Retirement mortgages explained
A retirement mortgage can also be classified as a lifetime mortgage as eligibility starts at age 55 & can potentially run for the rest of the retirees life. Effectively, retirement mortgages are a way for a release of equity to made from the main residence of one's property. This equity is turned into tax-free cash which upon release to the homeowner can then be spent on anything they wish.
The most common reasons for mortgages in retirement are to make life easier & more comfortable. Examples of such retirement expenditures are: –
home improvements
replace the family
holidays including cruises
debt repayment (such as an interest only mortgages)
helping the children financially
purchase a new property abroad
or just to have that financial buffer in the bank when times are hard.
One important aspect is to make sure independent equity release advice is taken.
In Retirement Mortgage Solutions
In preparation of pensionable age, retirement mortgages can present equity release solutions for people who wish to maintain their debt beyond the age of 65-70. Where many a lender are reigning in their interest only & even capital & repayment mortgages with a younger maximum age limit, London Equity Release can still find in retirement mortgages that may fulfil one's ambitions.
Home retirement mortgages are usually longer term commitments, so we would always recommend an assessment of your financial situation before entering into a retirement mortgage scheme. This would be the normal process for any member of the equity release London team to embrace with you & from there can present your retirement mortgage recommendations. As there are many forms of  pensioner mortgages, LondonEquityRelease.com will research the whole of the market to find the best product & deal for your circumstances.
Factors your London financial adviser would need to contemplate would include your income, age, health and the loan-to-value of amount of home equity you are looking to release from your property. In addition, in consideration of the long term affects of the mortgage, the final inheritance you wish to leave your family is also something that must be discussed & analysed. You should ensure that the mortgage selected for your retirement will allow a protection of your equity. The four options for a mortgage into retirement are as follows: –
Interest Only Lifetime Mortgage – lifetime mortgage where you can select the monthly payment. Plans start at age 55 and now require some form of proof of under under MMR.
Capital & Repayment Mortgage – still available into retirement should affordability be shown. Ideal for those who wish to completely repay the mortgage over a fixed number of years.
Interest Only Mortgage – where a level balance needs to be maintained & just repayments of interest are made over a fixed number of years
Lifetime Mortgage with Voluntary Partial Repayments – an equity release scheme set up on a roll-up lifetime mortgage basis, however the lender will allow upto 10% of the original capital to be borrowed each year. Thus, the mortgagor can control the future balance flexibly.
All these forms of equity release UK schemes will allow some form of interest and/or capital repayment. Dependent upon requirements & any inheritance you wish to leave behind, will determine which of these mortgage products would is suited. Therefore, the best course of action would be to speak to a qualified independent equity release adviser from London Equity Release. They will be able to analyse your financial situation & recommend the best solution tailored for you.
Additional information
Should you have any further questions regarding a mortgage in retirement, call the London Equity Release team on Freephone 0800 471 4842 today.
Our retirement mortgage specialists offer a FREE initial consultation and can either visit you in the comfort of your own home or over the telephone, whichever suits you best.
Useful links…
Lifetime Mortgages | Retirement Mortgage Calculator | Interest Only Lifetime Mortgage Deals
These are retirement mortgages. To understand their risks & features, always ask for a personalised quotation.