When reaching retirement, there may be a host of things that may have past their sell by date. These could range from home furnishings, computers to your main source of independence – your car. We tend to stay loyal to our vehicles & as such maybe keep hold of longer than we should. However, when reliability starts to wain, then its time to say goodbye & out with the old, in with the new.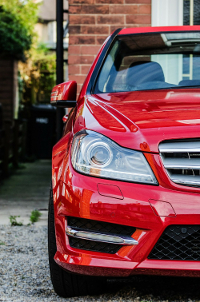 The main question for many then is how to fund such an expense, and what type of vehicle to opt for? Well the latter decision is purely down to personal preference & usually practicability once in retirement. However, the former issue of finance is a different kettle of fish. The decision will be based on whether to use any existing savings, however if so, could this leave a shortage of emergency funds later into retirement?
How to finance a car purchase in retirement
There are still HP agreements, leasing and personal loan arrangements which could still be made available in retirement, subject to credit checks & affordability calculations of lenders. The forms of finance available would usually be dependent on whether your are buying new, or second hand. However, should none of these options be an option, or the monthly budget does not wish to be increased then equity release could be a way to purchase that new motor vehicle.
How equity release can help buy a new car
Having eliminated all other options of finance, savings etc then if you own your main residence which has no, or little mortgage, then equity release could be the answer to helping with buying a new car. By releasing equity in your property, these funds can then be used to find the car of your dreams, or that little run around which gets you from 'a' to 'b'. At London Equity Release we have helped many retirees purchase a new car from a BMW M5 which has been custom designed, to a Fiat 500 which is cheap & economical for driving to the shops.
Money can be raised by equity release plans to suit budget as necessary. The lowest that can be withdrawn from an initial release on a lifetime mortgage scheme for instance is just £10,000. This could cover the purchase a host of 2nd hand cars for retirement which themselves could save money due to lower running costs on fuel & also many now come with zero rated car tax! So although tax-free cash is being withdrawn from a property, in the long run it will help save on household expenditures.
Maximum equity release calculations could establish how much equity could be released for more high end cars such as the 4×4 breed, or sports cars which are the favoured for many enthusiasts. Therefore, the choice is yours as to how to buy your car. Usually when taking a release of equity, a car is not the only expenditure on the agenda, as it is usually combined with other retirement expenses at the same time.
Which is the best equity release scheme to buy a car?
There are specific types of equity release schemes which can assist with smaller purchases like a car. One of these is the drawdown lifetime mortgage which allows a small amount to be taken from the outset, but still leave a cash reserve for future borrowing. Therefore, next time a car change is due, possible for a partner, the funds are readily available by quickly accessing this cash reserve & have no further set up costs.
Roll-up lifetime mortgages do not always have to be the only equity release option. There are now interest only lifetime mortgages where the interest can be repaid. Therefore, if you don't want your children to pay too much out of their inheritance for a car or caravan, then if the interest element is repaid back to the lender, the balance can remain level for the whole term of the plan.
Even more flexibility in the equity release London market has been the introduction of voluntary partial repayment plans from both Aviva & Hodge Lifetime. With these flexible options you can repay anything upto 10% of the original amount borrowed with NO penalty. For some who take up this 10% option every year, they can actually repay the whole scheme over a period of 16-17 years, if they so desired.
Conclusion
As can be seen there are many ways that equity can be taken from a main residence to purchase a car or caravan of choice. The question is how much to take and which is the best equity release scheme to achieve this?
The simplest way of ascertaining this & to obtain specialist independent equity release advice. Please therefore contact the team at London Equity Release who can offer you a FREE initial no obligation consultation, over the phone or in the comfort of your own home.
To make your Equity Release London enquiry please call our Freephone number – 0800 471 4842 or complete our online contact form.