The daunting reality of getting older, is that we become less able to conduct our day to day activities. Hopefully, this will be many years ahead, afterall pensioners are living longer & benefitting from health and lifestyle improvements. However, one day there may be the need to receive long term care assistance, whether that be in the home, or by moving into a residential care home.
How much does long term care cost?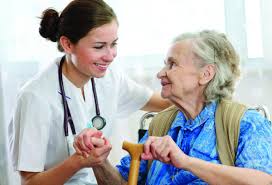 This will depend on the level of care you require and whether any benefits or financial assistance can be claimed. However, should your assets exceed a minimum threshold then the majority of the costs will fall on your estate to foot the bill, which can be very expensive if self-funding. The biggest fear for many is that to afford to self-fund may result in having to sell the family home.
How equity release can help pay for long term care
Following a long term care assessment of any benefits that may be available, but reaching an unsuccessful conclusion, the onus may then fall upon oneself &/or the family to meet & arrange the necessary care requirements. Should the person concerned wish to remain at home, then using existing savings/investments would be necessary. Failing that, finance will need to be arranged to cover long term care costs.
Equity release schemes are available to help raise the required funds to pay for ongoing care in the home. Based on age, property value & now health, your London equity release specialist can calculate how much equity could potentially be raised by using the London equity release calculator. Once this figure is known, then a set of long term care recommendations can be made. Having the benefit of an in-house SOLLA accredited long term care adviser will help us formulate a plan as to the best route forward.
With a whole of market approach, our London based team can research the whole of the equity release market to find you the best equity release scheme for your circumstances. This will invariably involve an initial tax-free lump sum which can pay for initial costs & maybe alterations that are necessary around the home.
However, with the advent of drawdown lifetime mortgage schemes not only can you receive a lump sum, but benefit from the creation of a cash reserve facility which can then be drawndown as & when required. This will greatly assist with meeting the ongoing care costs as they become due for payment. Therefore, flexibility is key for the equity release plan to meet the future liabilities of care.
Equity release and long term care annuities
An lifetime annuity is mainly used for retirement planning purposes when someone exchanges a lump sum in return for an income payable for the rest of their life. Annuities can also be used for paying long term care fees, whether that be in a care home or even if you were to remain at home. The income aspect of the annuity payment will be arranged to cover care fees and if payable direct to the provider of the care, then it is paid tax free from the annuity company.
These forms of Care Funding Plans are available from two existing equity release companies – Just Retirement & Partnership. The Partnership Care Plan Payment Option will allow you to release equity on your property even if you decide you wish to move into a residential care home. They will even allow you to rent the property out in the meantime!
Funding of long term care annuities can come from an equity release plan as long as the homeowner remains in the property. As ill-health will normally exist, this will mean the homeowner could qualify for an enhanced lifetime mortgage scheme which will provide a greater lump sum than the standard schemes. In addition, impaired life annuity rates will then also be available which can compound the enhancement effect of the income.
Further information
Long term care fees planning is a complicated financial formula which needs to be unraveled by an expert care fees adviser. At London Equity Release we have a SOLLA (Society of Later Life Advisers) accredited specialist who can provide help & guidance in such matters.
Contact the London Equity Release team for further information on how equity release can help with paying for your long term care fees in the London Boroughs.
Call Freephone – 0800 028 3034 or email info@londonequityrelease.com today.