Equity release schemes have traditionally either been a roll-up lifetime mortgage, or a home reversion. However, in 2006 the mold was broken by Stonehaven, who introduced the first equity release interest only lifetime mortgage. Rather than making no repayments, seeing the interest compounding & balance increasing, Stonehaven provided the facility to repay some, or all of the interest on a monthly basis.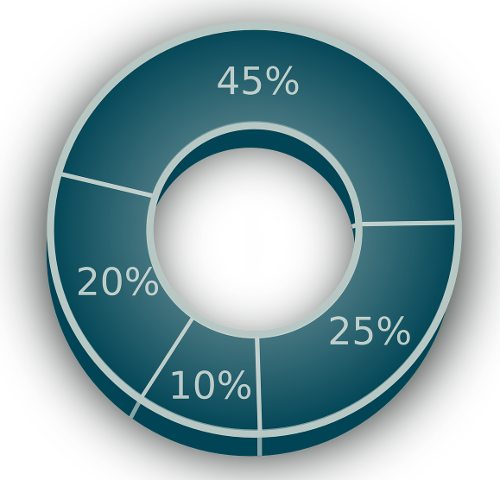 This was a first for interest only lifetime mortgages. No income verification was required & the mortgage lasted a lifetime. Since then, we had had the Halifax Retirement Home Plan which focused on a affordability & other equity release companies following suit. They have either copied Stonehaven's Interest Select range or built upon their success with new voluntary partial repayment plans.
How does an interest only lifetime mortgage work in practice?
Basically they operate in a similar fashion to a conventional interest only mortgage. Since the Mortgage Market Review (MMR) all interest only mortgage companies must prove affordability on every client, both before & lending into retirement.  Therefore, upon application the lender will require proof of income to substantiate the amount of borrowing requested. Should affordability be proven, then the application process can commence.
Effectively, with the main monthly interest only lifetime mortgage schemes from Stonehaven and More2life, you can select how much of the monthly payment you wish to make, starting from £25pm, to suit budget. Should the full amount of interest be repaid monthly, the balance will remain level for the term of the lifetime mortgage. Should a lower amount be paid then the mortgage balance will still grow, albeit at a slower rate than if no payments had been elected.
These interest only lifetime mortgages will run for a lifetime, until the last person has died or moved into long term care. At that point the property will usually be sold by the next of kin, with the lender primarily paid from the proceeds, with the remaining balance passing into the estate. Equity release lenders generously provide a 12 month window in which the property should be sold.
Can I have a mortgage in retirement?
Interest only mortgages, or even pensioner mortgages have become harder to come by since the economic recession and the tightening of lending criteria by mortgage providers. This has recently been compounded by the introduction of MMR. High street lenders tend not to allow borrowing to go beyond the age of 70-75. Using our expertise and knowledge of the retirement market, London equity release advisers have access to retirement mortgages in a niche market.
The needs of the over 55's are just as strong as the younger generation & they have been brought up in an environment where they have successfully managed debt, especially their mortgage. Hence, why should lenders not offer this age group a mortgage in retirement when they have previously? Afterall, retirees tend to manage their finances better & have pension income that is guaranteed!
Therefore, there is more research being undertaken in the pensioner mortgage arena & not before time. London Equity Release being independent equity release advisers source from the whole of the equity release & mortgage market to find the best interest only lifetime mortgage deals available.
To understand whether you qualify for an interest only lifetime mortgage, use our free smartER research tool.
How much can I borrow?
The amount that can be borrowed on interest only mortgages varies between lenders. The range of interest only lenders is limited at present, however between the retirement mortgage section & interest only schemes there are schemes to suit. Both Stonehaven and More2life will initially use the equity release method of using both age & property value and the loan-to-value (LTV) ratio to determine the maximum loan amount.
For example, someone age 65 with a property valuation of £200,000 could raise a maximum of £58,000. The older one gets, the higher the LTV becomes.  However, again we would only advocate taking an amount commensurate with your spending plans. To find out how much you could borrow on such equity release mortgages visit the London Equity Release Calculator page.
What can interest only lifetime mortgages be used for?
Basically anything! The equity released from an interest only lifetime mortgage is paid as a tax-free cash lump sum into your bank account. Advice must always be obtained as to the best way of achieving this, as there are now many equity release plans in the market. Additionally, your London adviser will discuss with you all the alternative ways of achieving your goals, before embarking on the interest only mortgage route.
Retirement needs can be plenty and some of the most popular reasons for releasing equity are as follows: –
to pay off an existing mortgage & alleviate outgoings
to help gift money to children/grandchildren
to carry out upgrades or home improvements
to help move home & fund the house purchase
to provide an emergency fund & help with day-to-day expenses
Advantages of interest only lifetime mortgage plans
London Equity Release will always aim to show both the pros and cons of any lifetime mortgage. Here we highlight areas that are beneficial & detrimental to these types of equity release schemes: –
By maintaining monthly payments the balance will always remain constant at the level it first started
Interest rates can be fixed for the life of the loan, thus monthly payments will never change and affordability established
Being a form of lifetime mortgage, 100% ownership of the property is kept
Lenders will allow mortgagors to cease payments in the future & switch to roll-up at any point
Some lenders will permit loans upto 50% of the property value at age 55
Greater protection is afforded to beneficiaries inheritance as the final balance will be known
Under Equity Release Council rules, all lifetime mortgages interest only are portable & can be transferred to a new property
A drawdown interest only lifetime mortgage is now available, allowing further withdrawals to be made from a reserve facility
Disadvantages of interest only lifetime mortgages
Monthly payments must be maintained for the rest of your life
Interest rates tend to be higher than conventional mortgage rates
If you decide to switch to a roll-up basis & cease payments then a higher interest rate could be charged
Under new MMR lender affordability checks, you may not be able to release as much as required
Should the switch to roll-up be made, then the balance will increase & reduce any final inheritance
If the mortgage is repaid early, then early repayment charges could apply
Additional information
Should you have any further questions regarding a mortgage for pensioners, please call the London Equity Release team on Freephone 0800 028 3034 today.
Our specialists offer a FREE initial consultation and can either visit you in the comfort of your own home or over the telephone, whichever suits you best.
Useful links…
Interest Only Lifetime Mortgage Deals | Retirement Mortgages | Interest Only Lifetime Mortgage Calculator
These products are interest only lifetime mortgages. To understand the risks & features, please request a personalised Key Facts Illustration