May 19th, 2014
London over the last decade has seen a significant shift in socio-economics. This change has directly affected the housing market throughout the UK and particularly in London. The growing population is putting pressures on lack of housing and increased transport links is also affecting London. Discover how all of this applies to equity release and why you might need to seek an independent equity release mortgage adviser.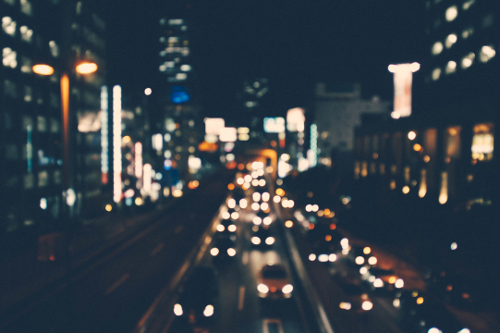 The Over 55s and their Wealth
Hackney, City Fringe, Canary Wharf, and Stratford are outlying areas of London that have seen significant changes of late. One reason for this is wealth. Those hitting retirement are often property rich. They spent their lifetime paying off a mortgage and have amassed a certain amount of wealth in their homes.
This wealth can be accessed for the purchase of a second, holiday home. In fact, many Londoners have started to look outside the Big Smoke for these second homes. By moving to other areas of the UK, this has changed housing prices making it more difficult for first time home buyers or the less affluent to purchase homes.
Not only have they increased London property values, by amassing such wealth to afford the city, but they are also taking up more affordable properties leaving a housing shortage. One reason for housing in and out of the city, beyond the investment value, is increased transport links.
With more links, travelling farther distances in shorter time, travel becomes easier. This transportation concept works both ways. Those who have recently gained upper wealth and can start to move into the secondary wealthy boroughs around London are doing so. They are starting to push out even the low class areas of Londoners because it is more convenient to travel from country to city and back again.
The Financial Tool of Gentrification
Equity release schemes are not new. They have been around for a good number of years, but changes to the industry have been made. Newer equity release products on the market make it easier for property owners to take advantage of the money they have in equity. Whether someone is moving to London during the interim of lower housing prices or deciding to buy a second home, equity release is the tool to make it all happen. Tailor made London equity release plans can help Londoners access the home equity built up over the past decades of rising house prices.
London housing prices are starting to increase again, but there is a window of opportunity to buy lower than normal and obtain better equity release interest rates. These two concepts combined with the above statements clearly show the reason for increased demand of equity release schemes. With some equity release interest rates sub 6%, now is an excellent time to fix your rate for life at a level which we probably will never see again.
Equity release options that are most common of late are lifetime mortgages. These mortgages are also called reverse mortgages. They allow a homeowner to remove equity in their home without making a single monthly payment. Instead, the loan is repaid at the very end of their lives. Upon death, or moving into a long term care home, with a lifetime mortgage outstanding, the beneficiaries must repay the loan, usually within a period of 12 months. In this situation, the home is often sold to repay the mortgage and any interest that has accrued. The other option is for the homeowners to require more care, thus they move out, sell the home, and repay the mortgage at that time. It is up to the homeowner whether they live in the home until the very end of their life.
Disadvantages of Lifetime Mortgages
Lifetime equity release accrues interest without any payments being made; see an equity release mortgage calculator for total loan amount that it could build up to. It can create a situation in which the total loan and interest amount is about the same as the current market value of the house. One way around this situation is to have a second home that can be sold to repay the mortgage. Another is to have life insurance that can cover most of the mortgage.
Concluding Details on the Housing Market
Whether one looks at London housing prices or those returning in other areas of the UK, one thing is for certain and that is gentrification. Numerous areas of London are becoming gentrified as more affluent buyers move in. The target is in fact to get more wealthy buyers into the London market, while interest rates are still low.
Find out today what you might be able to do with your home by tapping into the equity release mortgage calculator results. Interest rates are low, so obtaining a fixed rate combined with a decent housing value and age over 55 can determine how much equity you can obtain towards your second home or new home in the upper echelons of London. Equity release schemes in London are becoming the fashionable financial tool of the affluent aswell as the middle classes.
Tags: Big Smoke Canary Wharf City Fringe Disadvantages of Lifetime Mortgages Equity Release Interest Rates Equity Release Mortgage Equity Release Mortgage Adviser Equity Release Mortgage Calculator Equity Release Options Equity Release Products Equity Release Schemes Gentrification of London Hackney Home Equity Independent Equity Release Mortgage Adviser Life Insurance Lifetime Equity Release Lifetime Mortgage Lifetime Mortgages London Equity Release London Equity Release Plans London Property Values Long Term Care Home Reverse Mortgages Stratford