Leasehold ownership is usually a straightforward affair; you pay your ground rent to the freehold company & everyone lives in harmony. However, issues can arise as the term of the lease runs down. With many leasehold flats in London, our team of advisers at London Equity Release have plenty of experience of helping clients take a release of equity in order to extend their leasehold flat term.
Your rights regards leasehold/freehold title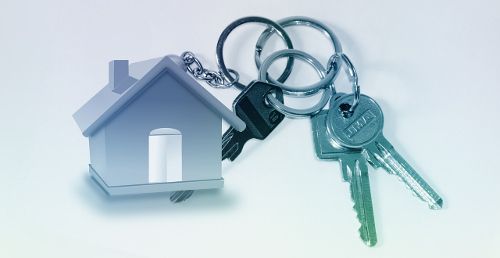 London lease at any time and for houses the rules differ in that they can be extended for a further 50 years. To do this the homeowner must have lived in their London property for at least 2 years. They then need to assess how long is actually remaining on the lease. This tends to be 99 years or at best 999 years. Its the 99 year leases which cause the most issues, especially if the homeowner is considering taking out an equity release plan for retirement purposes.
Furthermore, rather than just extending a London lease, you have the right to buy the freehold if you have lived there at least 2 years and there still remains at least 21 years on the leasehold term. There are legal steps which need to be followed, however this Shelter link can provide further information.
For equity release plans the rule of thumb is that most lenders would insist on a minimum leasehold term remaining of 75 years.
Problems with diminishing London lease terms
Should the term be less than 75 years, then problems will arise with any equity release application. This is where an equity release specialist is essential, as these issues should all be brought to everyone's attention from the outset. Part of the equity release advice role is to assess the whole financial picture at initial factfind stage. This will include collating details on the prospective issues that could arise. Experience here can save much pain & expense further down the line.
If the lease is less than 75 years your London Equity Release adviser will explain the steps needed to remedy the situation. This will involve placing you in contact with a specialist solicitor who can act on your behalf in getting the lease aspect sorted, whether its a lease extension or outright purchase of the freehold. There are legal steps to take which your solicitor will help guide you through, to resolve the matter.
How equity release can resolve leasehold problems
Extending a lease or purchasing the freehold can take time & much expense. These matters depend on negotiations with the current freeholder. There will be costs involved in this process and your solicitor can help with negotiations in that respect. These costs however can be added to any equity release borrowings, so that upon resolution of the leasehold issue, funds are readily available to cover all the costs involved.
Additionally, rather than undertaking the lease extension on its own, we normally suggest submitting the equity release application simultaneously, so that both can run concurrently & hopefully both be resolved within a short space of each other. The equity release aspect is flexible & for timing purposes can be managed by your solicitor to tie in with the completion of the leasehold extension/purchase.
Therefore, your equity release London specialist can identify in the early stages of your enquiry any issues that may arise further down the equity release process, & therefore implement the procedures necessary to resolve such problems. This is where experience counts & you can be assured that dealing with our London advisory team will help pinpoint such issues when assisting with your equity release enquiry.
Further information
For matters relating to leasehold extensions or purchasing a freehold, there is help available form the Leasehold Advisory Service where a lease extension calculator can provide further insight into the costs of extending the lease of a London flat.
If you have any questions you would like to ask our London based equity release team please call our Freephone number – 0800 471 4842 or simply complete our online enquiry form. We look forward to hearing from you.