The concept of the enhanced lifetime mortgage has been around for over a decade, however it is only until now that more lenders are beginning to feature this product as part of their mainstream offering. Taking health & lifestyle into account, a lifetime mortgage provider can decide whether to apply enhanced mortgage rates to any equity release application. Thus by enhancing equity release schemes the lender will offer a greater tax-free lump sum than the standard terms normally offered.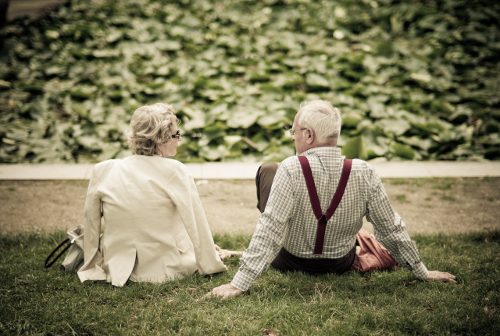 This principle works exactly the same as an impaired or enhanced lifetime annuity; that by taking poor health into account, more favorable terms can be offered. Therefore, this type of lifetime mortgage is best suited for Londoners looking the maximum possible lump sum to meet care costs, repay a mortgage, or those with limited time and wish to maximise the quality of their lives.
Finer qualification details
To understand whether you qualify for an enhanced lifetime mortgage, use our free smartER research tool.
Enhanced lifetime mortgages start at age 55 and require a minimum property value of £60,000 with provider – More2life. To meet the enhanced criteria then any application will need to be medically assessed following completion of a health & lifestyle questionnaire. This document sets a number of simple health questions to help determine the level of impairment for the actuaries of the equity release company. Based on this information the enhanced mortgage provider will then set a level of enhancement, which will increase the amount the applicant can borrow. In essence, the worse someone's health, the higher the lump sum offered by the enhanced equity release company.
Typical examples of the health and lifestyle questions are:-
Height and weight to measure BMI (Body Mass Index)
Whether you smoke or not?
Then more chronic health-style issues: –
Suffer from diabetes
Have high blood pressure
Been operated on for cancer
Parkinsons disease
Heart attack, angina or stroke
Taking medication, or retired early from work due to health reasons
Principles behind the impaired lifetime mortgage
All lenders funding equity release schemes base the lump sum availability on the age of the applicant, as this life expectancy determines the expected term of the plan. Enhanced lifetime mortgages simply take this one step further by still taking age into account, but also factor in whether the applicants health could also affect this average life expectancy even further?
Therefore, if the impaired life provider feels the applicant won't live as long as expected for health reasons, they can offer a greater lump sum. The reason being that the roll-up of interest won't have as long to compound, hence the equity release company can offer more money without putting the no-negative equity guarantee at risk.
Which companies offer ill-health mortgages?
The enhanced lifetime mortgage marketplace currently consists of four London equity release providers – Aviva, More2life, Just Retirement & Partnership. Their processes vary slightly but the enhanced qualification principles remain the same. None of the companies will require a medical examination, but most will usually ask for a medical report from the applicants doctor/surgery.
Additionally, some providers such as Aviva, require harsher ailments to enable qualification for enhancement. Hence it's therefore important you contact your local London equity release adviser so they can check eligibility & establish which company would offer the best enhanced terms, based on your health records.
Recent innovation in the enhanced lifetime market
Lenders have now seen that the diversification in this market can bring its rewards, as retirees are becoming increasingly financially astute & prepared to shop around for the best equity release deal possible. Here are two further enhanced equity release concepts that provide greater product variety in the enhanced mortgage arena.
The enhanced drawdown lifetime mortgage

With the improvement in the design of enhanced plans, one innovative concept of enhancement has already arrived in the form of the enhanced lifetime drawdown plan. Only offered by More2life at present, this drawdown plan offers the benefits of providing an overall enhanced facility, from which the London homeowner can decide how much they initially need. The amount they leave creates a larger than normal cash reserve facility. The enhanced drawdown lifetime mortgage plan is ideal for people looking for maximum cash availability throughout their lifetime.

Enhanced plans now offer lower interest rates

The latest change to the concept of enhanced terms has been provided in the form of the Aviva Lifestyle Flexi Plan. Where other companies used enhanced lifetime terms to increase the maximum lump sum, Aviva use ill-health to offer a lower interest rate than normal. Therefore, if you're rate conscious & looking for the lowest equity release deal possible, then consider the Aviva Enhanced Lifetime Mortgage Plan which could save £1,000's over the long term.
Enhanced Lifetime Mortgage Calculator
Further enhanced information
To compare enhanced lifetime mortgages visit the London equity release compare deals table where these four ill-health mortgage plans are explained with further details and a quotation facility provided.
Furthermore, to calculate the maximum lump sum, London Equity Release provide an enhanced lifetime mortgage calculator which can advise the highest amount provided across all the four impaired mortgage lenders.
To request further information on enhanced lifetime mortgage schemes, please contact the London Equity Release team on 0800 028 3034.
These are enhanced equity release schemes. To understand the features & risks, please request your personalised illustration.