Upon reaching retirement, a whole swathe of new financial issues arise as household income drops. Statistics show that average UK income falls from £19,000 in work, to state & pension provision of just £11,600. This represents a 40% drop in income & belts must be tightened. Evidently, being able to afford some of life's luxuries such as holidays etc could become difficult.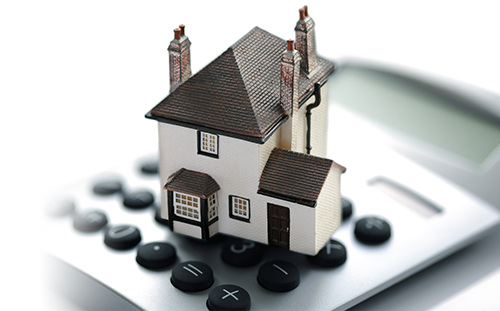 For some, coming to terms with this drop in income is not comprehensible. Spending continues unabated in line with the standard of living afforded whilst in employment. Here at London Equity Release we have experience of many pensioners running up serious credit card debts to fund their continuing lifestyles. At some point, this debt management must come to a head, and a solution to repayment of the debt be found.
The latest debt issue in retirement has been called the 'interest only time-bomb'. There are many people entering retirement that still have some form of mortgage, in particular the interest only version where no repayment vehicle is in place. When the term is up, the lender will demand repayment and unless there is a repayment strategy they could potentially foreclose. A possible repayment strategy could be equity release.
In-retirement debt management solutions
For retirees that have racked up considerable debts, alleviating the problem can be more difficult in retirement, than prior to. After exhausting all other options such as remortgaging, secured loans etc, then one increasingly common retirement solution could be equity release lifetime mortgages. If a London homeowner has sufficient equity in their property and over the age of 55, then they would be able to release some of this equity if its best advice to clear these debts.
The various equity release schemes available mean that equity release solutions are many and can be tailored to each persons requirements.These must always be discussed with your equity release adviser in London who can assess your situation and make appropriate recommendations.
Equity release schemes to repay retirement debts
Such schemes would be the interest only lifetime mortgage whereby a tax-free lump sum an be released and then the interest element serviced in order to maintain a level mortgage balance. Schemes from Hodge Lifetime, more2life & Stonehaven would all meet these objectives and protect one's inheritance.
Alternatively, if inheritance is not a major issue, then roll-up lifetime mortgages could be favourable, as they have NO effect on monthly budget as no payments are required. Instead, the interest charged is added to the mortgage balance either monthly or annually and compounds over the life of the loan. Therefore, the balance increases over time, thus reducing the overall net value of the estate.
Newer equity release mortgages launched in 2014, allow 10% voluntary partial repayments are allowed. The Aviva Lifestyle Flexible mortgage plan will allow 10% repayments each year meaning that not only can the interest be repaid, but also the capital element can be repaid down to zero over a period of approximately 16 years.
Further information
Debt management advice can be a complex affair and professional advice should always be sought. Depending on the severity of the situation, will determine what help can be provided. Always seek professional & independent advice. Equity release is just one solution to this problem, therefore always consider the alternatives before entering into an equity release programme. The Money Advice Service would be a good place to start in finding impartial information on this subject.
If you have any questions on how equity release solutions could be available to someone living in the London boroughs, please contact the LondonEquityRelease advice team on FREEPHONE 0800 028 3034 or visit our ask a question page.